Your wedding day is one of the biggest days of your life, and it only lasts for exactly that: one day. So why hire a wedding videographer?
There are two main reasons why you should hire a videographer for your wedding. First: Your wedding video lasts forever (along with your photos)! In a day and age where your video can easily be stored and backed up in multiple places, you'll have this video for the rest of your lives! You don't have to worry about tapes degrading or DVDs getting scratched over time.
Second, and more importantly, as the sun rises on the rest of your life, cake is eaten, memories fade, and dresses yellow. Anniversaries will come and go, but your wedding video captures the way you and your spouse look at each other, smile, and laugh, FOREVER! It captures how you move, how you look, how your dress flows. It captures your loved ones and their excitement for you! It captures the little details that you spent HOURS deciding on in order to make your wedding day perfect!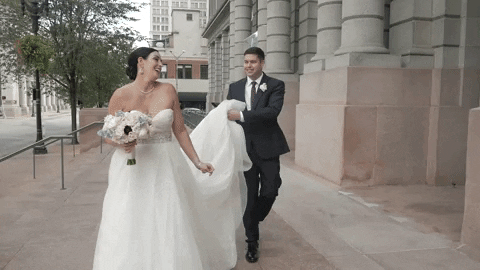 As an Idaho Falls Wedding Videographer, Ellis Films does everything in our power to store your videos and footage forever. That way if you ever do lose it, you should always be able to contact us for a new copy.
We even offer discounts if you book Ellis Films with one of our partnered photographers!
Check out our prices at www.ellisfilms.com/weddings.
What makes a photographer our partner?
Believe it or not, all photographers and videographers don't always provide great service and they don't always get along, and the last thing you want is your photographer and videographer being checked out or butting heads and causing problems on your wedding day.
At Ellis Films, we strive to maintain the utmost professionalism at all times and in all circumstances. As we work with more and more photographers, we look for those who exercise flexibility, a spirit of teamwork, and a willingness to work together to provide you the best photos and videos possible of your wedding day. We believe in providing the best service possible, so we also look for photographers who invest themselves into your wedding day. Those who don't simply show up and take pictures but those who show up and help carry the excitement and energy of your big day forward and into the night.
So when you contact us and are looking for an Idaho Falls Wedding Photographer, take comfort in knowing that we recommend and partner only with those who we believe to provide the best experience and final product, because these memories are forever.
To see our pricing, visit www.ellisfilms.com/weddings. If you have any other questions or concerns, feel free to reach out via phone or text at 208-244-0591.